Our team is truly top notch! We strive to make our patients feel special at every visit. Our goal is to give each patient friendly and personalized attention, and every effort is made to attend to your needs.
Though we take our work very seriously, we pride ourselves on creating a fun and upbeat atmosphere for everyone. We would love to have you come in and see how much fun orthodontics can be! When you become a patient in our office, you become part of our Advanced Orthodontics family.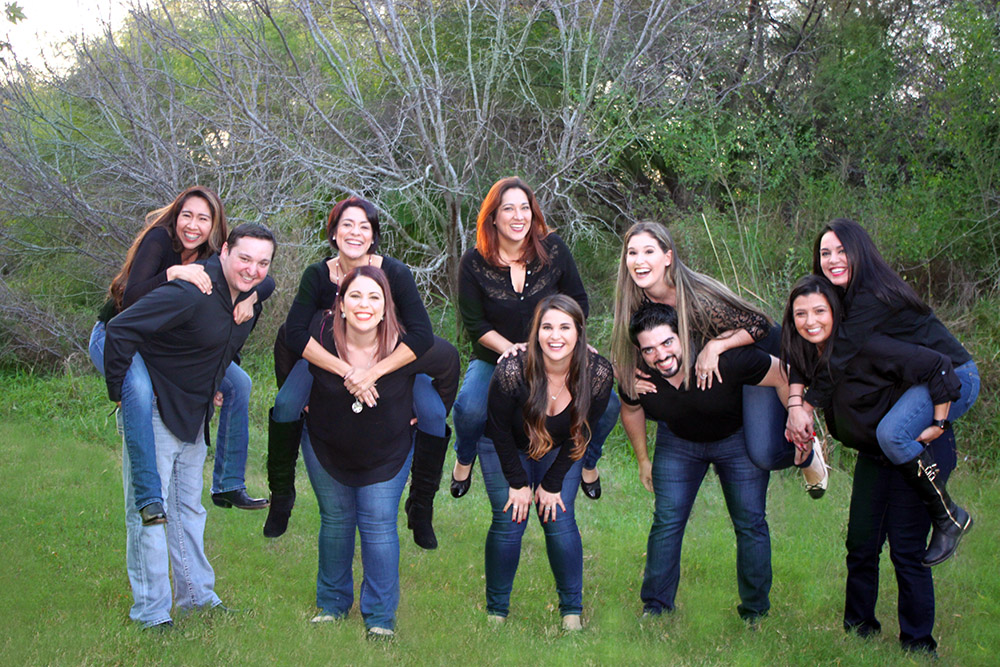 ---
Vanessa
Office Manager
Hi, my name is Vanessa. It is my privilege to be part of this wonderful team. We do more than orthodontics here; we build long-lasting relationships. The most rewarding part of my day is meeting with our new patients and welcoming them to our family. I get great joy in knowing that each patient receives the highest quality of care available in a gentle and committed atmosphere.
My favorite part of my job is watching the transformations our patients go through during their treatments, and the amount of confidence they gain with beautiful smiles. I have previously had braces, so I can definitely relate to our patients!
When I am not at the office, I enjoy spending time with my family and ten (yes, ten!) pets.
---
Griselda
Front Office Administrator
Hi, I'm Griselda. As the front office administrator, I can help you with all your needs, whether that involves scheduling appointments or answering questions regarding insurances and finances. I am also the liaison between our practice and insurance companies. I enjoy getting to know our patients and their families and making everyone feel comfortable in our office. I believe that a beautiful smile can be life-changing, and I am proud to be a part of a team that creates amazing smiles every day.
My husband and I have three beautiful children. In my spare time, I enjoy spending quality time with family and friends.
---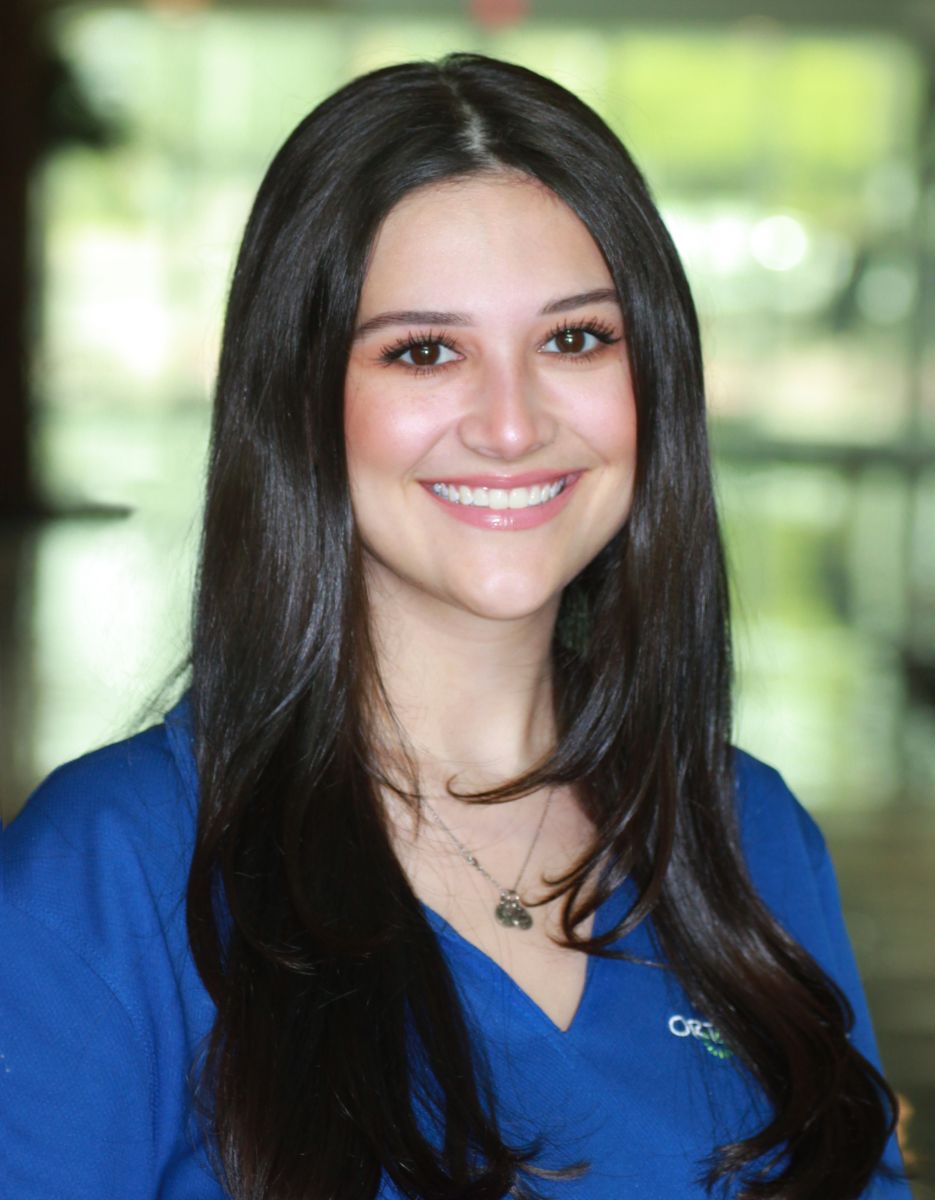 Meriel
Receptionist and Financial Coordinator
As your receptionist I am the person who will first welcome you into our practice with a huge smile. Advanced Orthodontics has always been a very special to me. I really connect with our patients going through treatment, as I was a patient here before becoming an employee. My favorite part of every day is interacting with our patients and my team. I also love watching Dr. Legan and Dr. Hernandez transform smiles and lives of our patients.
Outside of work you'll find me going to concerts (THE 1975), spending time with my friends and reading.
---
Miguel
Clinical Supervisor / Orthodontic Assistant
Hello, my name is Miguel. I have been an orthodontic assistant for 11 years. As clinical coordinator and orthodontic assistant, my two focuses are on making our patients comfortable during their appointments and ensuring they are well informed about the progress of their treatments. One of my main goals is to provide an excellent standard of customer service to our patients and family.
When I'm not educating patients and fellow team members or working in our in-office lab, I enjoy working out and cooking. I love watching any series on Netflix and spending time with my dogs.
---
Victor
Orthodontic Assistant
Hi, I'm Victor. As an orthodontic assistant, I am part of the clinical team that will help you create a new smile. I like talking to patients and parents, and I do everything possible to make them feel comfortable. The best part of my job is that I get to do what I love. Having had braces, I love to be able to relate with patients along their journey in treatment.
My hobbies include going to the shooting range and watching sports. I also love watching "The Walking Dead."
---
Chanelle
Orthodontic Assistant
Hi, my name is Chanelle. I currently work as an orthodontic assistant at Advanced Orthodontics. I assist Drs. Legan and Hernandez with all orthodontic procedures. I can help you with any questions you may have about your teeth, braces, or your treatment in general. I love working on patients because I love to see the changes occur throughout their treatment. I like to ensure that patients feel comfortable during their appointment by providing a positive orthodontic experience at our office. I am so fortunate to have an impact on so many smiles.
I enjoy spending time with my family and pets, as well as watching movies.
---
Sharone
Orthodontic Assistant
I'm Sharone! Working at Advanced Orthodontics is a wonderful and very rewarding experience. I find joy in getting to do what I love. Dr. Legan and Dr. Hernandez are not only great mentors, but also remarkable individuals. I love seeing how they take that extra step to ensure patients are happy during and after treatment. Seeing patients smile for the first time after they get their braces removed is very heart-warming.
When I'm not assisting the orthodontists, I enjoy watching a lot of television. I also love spending time with my baby boy, Abram, who lights up my day.
---

Sarai
Orthodontic Assistant
Hello! My name is Sarai. I have been an orthodontic assitant for the past 10 years. I enjoy the satisfaction of helping produce excellent work alongside Dr. Legan and Dr. Hernandez. I love working in the orthodontic field because we see our patients often and it allows me to care and treat our patients like family. I absolutely love when patients complete their treatment because I love being part of their excited and positive experience.
During my free time, I enjoy spending time with my family at home. I enjoy family movie nights and dinner dates with my husband.
---
Brittany
Registered Dental Hygienist
Hey there, I'm Brittany. I received my dental hygienist license from Coastal Bend College in Beeville. I received a Bachelor of Science with a major in biology from Texas A&M International University in May 2012. I am also a member of the American Dental Hygienists' Association and the Hispanic Dental Association. I enjoy working with our fun staff and amazing doctors. The best part of working as a hygienist is getting to know the patients and making them feel welcome and comfortable at our practice.
During my free time, I enjoy dancing, watching movies, and spending time with my family.